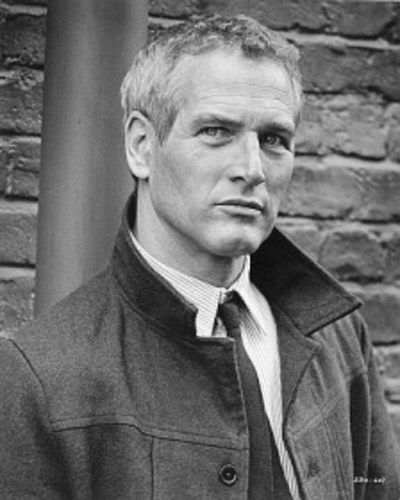 Around 2000, a buddy called to ask if I had ever played badminton.
"Yes, about twenty years ago," I replied.
"Perfect," he said. "Can you meet at the Y tomorrow at noon for a doubles game?"
Next day, I was staring at Paul Newman across the net. He and my buddy played doubles every week, but this time their fourth was ill. I was now the fourth.
OK, so I was pretty excited. I loved Cool Hand Luke, and Butch Cassidy and The Hustler. And the guy was still pretty good looking and very fit. But I figured I could hold my own. I was twenty years his junior, and after all, it's badminton – how hard can it be?
Five minutes later, I found out as Newman smacked me in the head with the birdie. I got angry. So I tried harder – dumb mistake. Badminton is about grace and timing and placement, so he just kept smacking me again and again (with a sly little grin).
I went home bruised – both physically and metaphorically. Even a little dejected about myself. Newman was good at everything – acting, business, car racing, and even badminton.
But I had to work hard at everything I did. Nothing came easy to me as it apparently did for Newman. I lost a little hope that I might ever achieve my own goals. Perhaps some people are just naturally good at whatever they do. I just knew I certainly wasn't one of them.
Newman died in the fall of 2008. A lot was written at the time, and I read quite a bit, including an interview he gave shortly before he died:
"Nothing ever came easy to me," he said.
Wow. Perhaps I was wrong. Perhaps even Paul Newman had to work hard at whatever he did.
So I learned a valuable lesson: Never measure your own efforts against others. In taking on a challenge, give it all YOU have. Don't presume things come easier for others.
When you pull back the curtain, success stories are almost always about a persistent, hard-working stiff like you and me (only, in this case, with really nice blue eyes).